FAQs
What are your earrings made out of?
Our statement earrings are made primarily out of paper. 
Are they durable?
Yes. Each unique pair of earrings are sealed to provide durability and protection from the elements. We do not recommend swimming or showering in them. 
Can you make custom colors and designs?
 Yes! Please send an email to julie@papershaperbyjulie.com
How quickly will be order be shipped?
We work hard to get out orders as fast as possible. However, each piece is handmade to order. Please allow 5-7 business day to create and ship out your order. If you need it faster send an email to julie@papershaperbyjulie.com and we will see what we can do. 
Where are your earrings made?
Our earrings are made in the USA, specifically in New Jersey. 
How do you make your earrings?
Each pair of earrings is handmade using a technique called paper quilling. Paper quilling is the art of cutting paper into strips and the rolling and folding to create different shapes. 
What are the earring posts made out of?
Primarily our earring posts are gold plated brass. Occasionally, we may use different posts which should be noted in the listing. We can change out earring posts at no additional charge if you have a sensitivity or preference for something different. 
Can I find your products in any retail stores?
Yes. Check out Mimosa Goods in Bordentown, NJ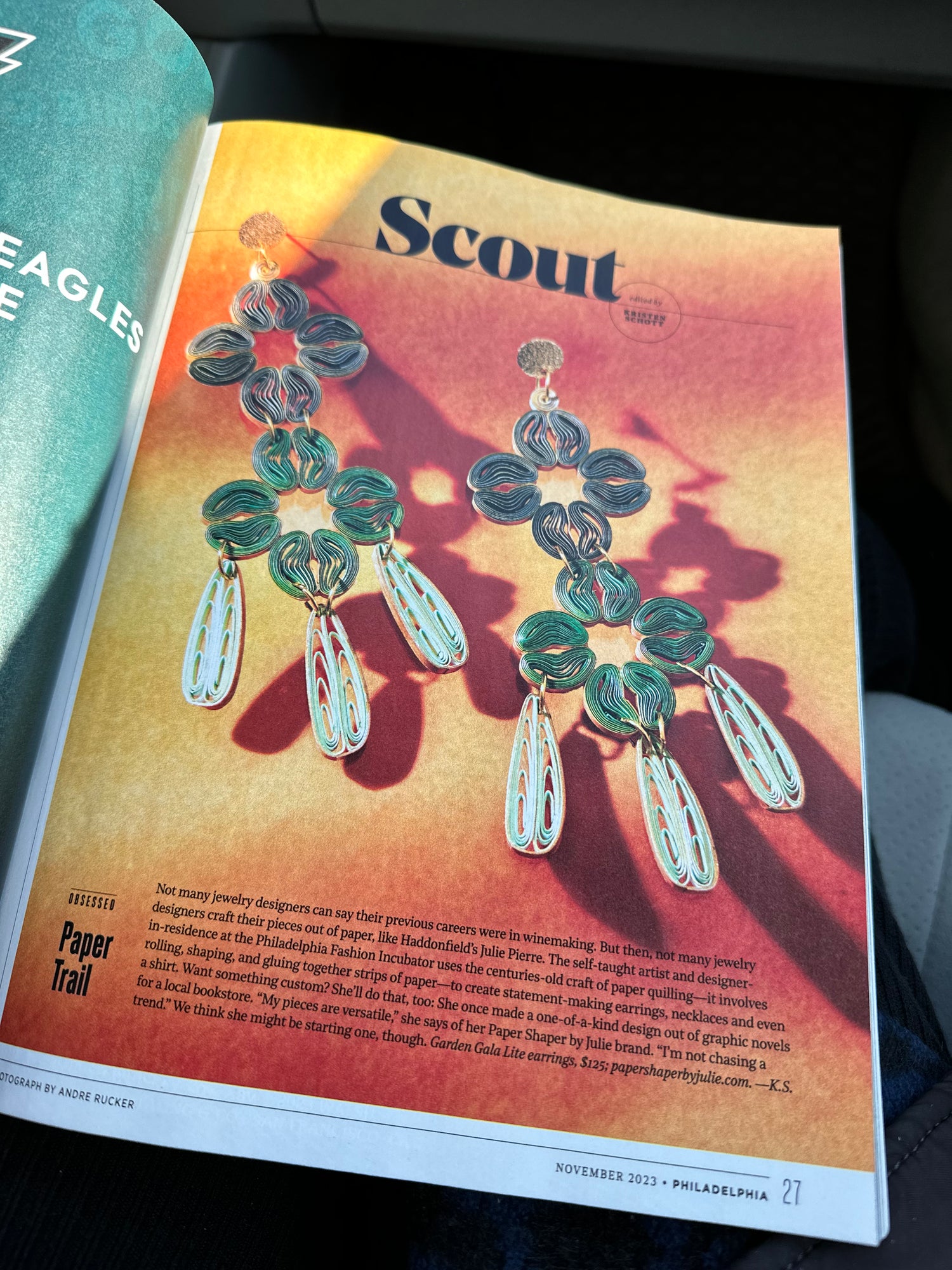 Stockists
The Philadelphia Art Museum, Philadelphia, PA
Mainline Fashionista, Paoli, PA
Wantoot, Mineral Point, WI